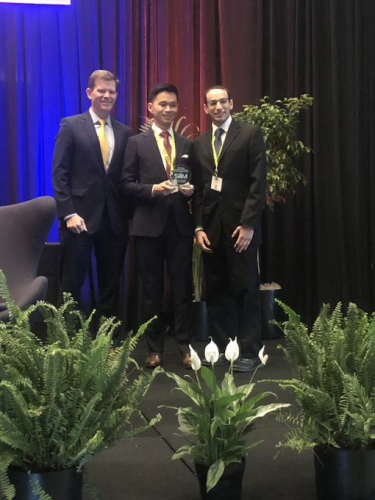 A RAIL team was awarded the People's Choice Award at the 2019 SIIM Innovation Challenge for their project titled "GRAIL: A PACS-integrated Data Curation & Annotation Tool."
The team was comprised of Drs. Paul Yi, Peter Kamel, Jason Hostetter and Haris Sair, and advised by Drs. Philip Phan and Ferdinand Hui, both faculty at the Johns Hopkins Carey Business School.
Congratulations to the GRAIL team!